We have a lot of cables that need to come into the shack and we got tired of fighting the little opening we had made for the first cables. We decided to do something about it.


This image shows the outside with the 2 holes cut. The top hole has a piece of 1-1/4" PVC inserted. Notice that downward angle which will help prevent water/moisture from entering the house. The 1-1/4" PVC is for all the camera cabling and the rotor control cables. The larger hole for the 4" PVC is for the coax cables.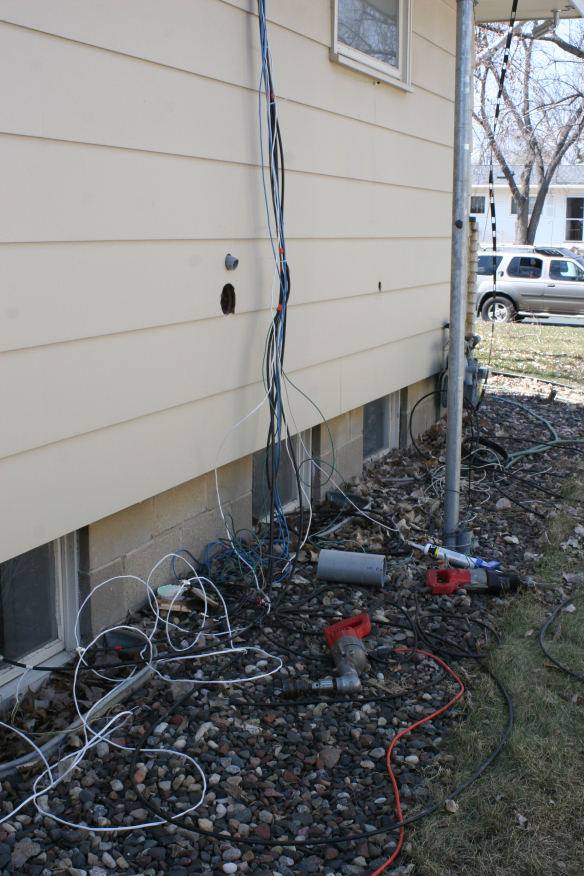 A close-up of the hole for the 4" PVC.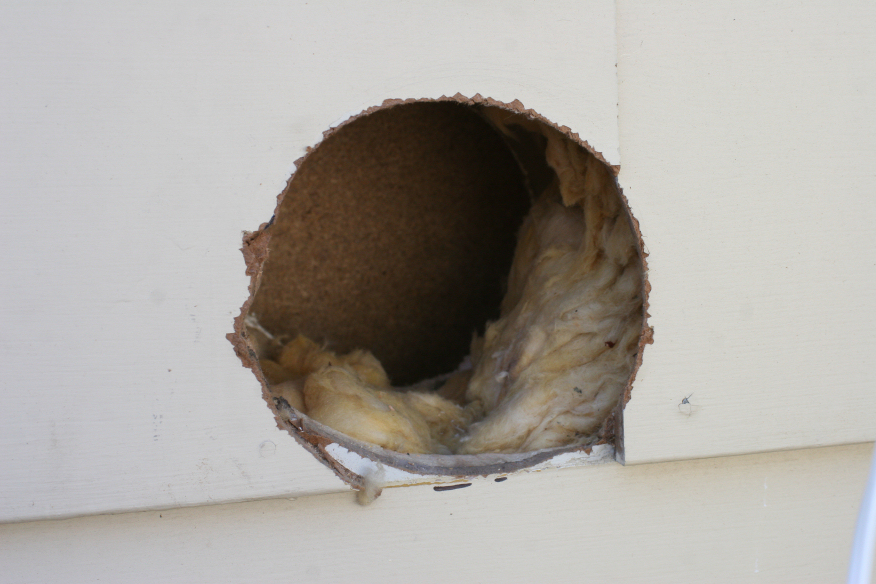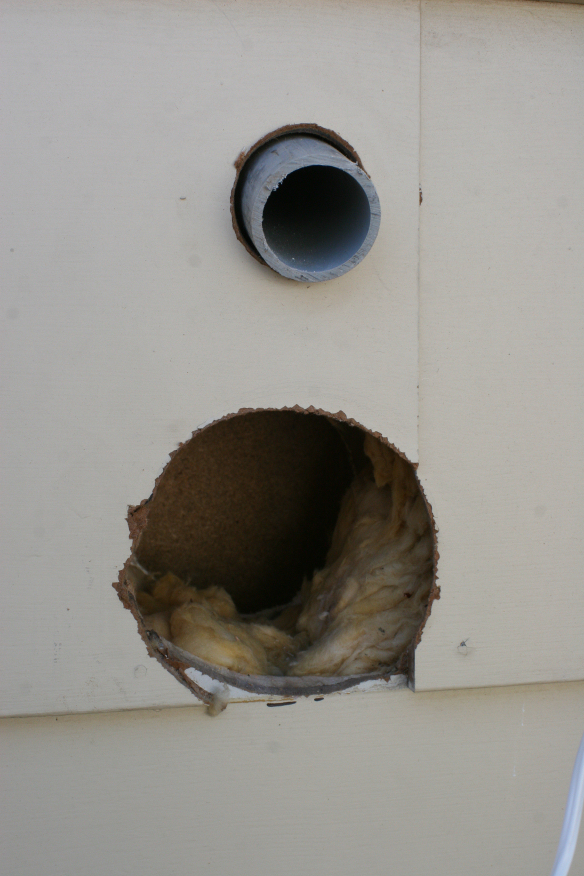 Views from the inside.